Arrowhead Stadium saw its share of magic this past season as the Chiefs saw a lot of hard work come to fruition when they won the Super Bowl for the first time in 50 years. During the play-off run leading to the Super Bowl; Travis Kelce, tight-end for the Chiefs re-purposed the title of the hit song by the Beastie Boys; "You have to Fight for the Right to Party(!)" to rally the team (and Fans) with each win.

Like the Chiefs, the team at Spay Neuter Kansas City (SNKC); a not-for-profit organization has also put in countless hours of work resulting in incredible, life-changing "wins" for citizens and animals of Kansas City. So, our "party" is the Spay Neuter Gala which coincidentally for the first time ever is being hosted at Arrowhead Stadium on February 28th.
The Gala is sold out, but if you have a heart for animals and the SNKC Mission, here is a link to make donations.
Part of what makes SNKC so special is their smart approach to reducing homeless dogs and cats.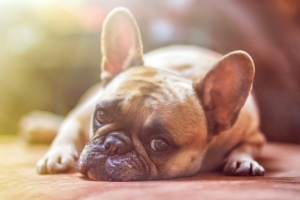 SNKC's root cause approach starts with focusing on the 12 zip codes in the Kansas City, Missouri Urban Core and 2 in Kansas City, Kansas. Root cause in the sense that these zip codes are responsible for nearly 80% of animal control calls. Michelle Rivera, founder of SNKC has done an incredible job of leading an equally incredible team which has produced meaningful results:
Nearly 120,000 spay and neuter surgeries have been performed since 2002.
Over 25,000 pets are served by our organization each year.
An average of 11,000 spay neuter surgeries and around 12,000 pet vaccinations annually through their wellness clinics each year for low income pet owners.
Jim Stuelke, CEO of Extreme Coating Solutions, and his wife, Gina have supported SNKC for years. Gina, who owns Kenton Brothers, a commercial security systems company is a sponsor for this year's Gala. Gina shares her feelings for SNKC in the video below..
https://www.extremecoatingsolutions.com/wp-content/uploads/2020/02/dog-1224267_640.jpg
426
640
Extreme Coating Solutions
http://www.extremecoatingsolutions.com/wp-content/uploads/2017/03/ecs_logo-webv2.jpg
Extreme Coating Solutions
2020-02-19 10:04:59
2020-04-20 13:58:08
The Magic at Arrowhead Stadium isn't over. Spay & Neuter Gala will be there February 28th.