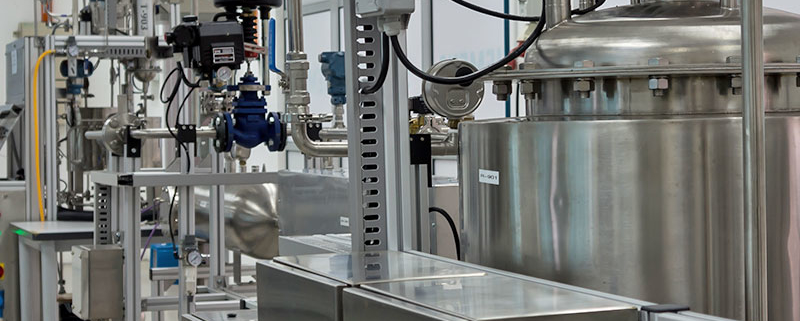 The Food Processing & Handling (FP&H) industry is seeing greater use of High-Pressure Processing (HPP) techniques. These techniques require Production Equipment to be able to handle higher production rates, different processing methods and various ingredients.
For example, many fast foods contain enough salt to drive up the alkalinity in the production environment. Combine that with production temperatures of over 140⁰ F (60⁰ C) even Stainless Steel can begin to corrode. This of course can lead to higher risks of food contamination.
ECS believes you can "have your cake and eat it too"
We offer high-performing polymer coatings that provide excellent non-stick/easy clean properties. These coatings also fit the bill for operating at on-going temps of 500⁰ F (260⁰ C), have permeation and corrosion resistance, and outstanding chemical resistance to concentrated chemicals. So how do you get to eat your cake? Our coatings provide all of those benefits as well as wear/abrasion resistance. It's rare that you get these performance characteristics in one coating.
For more information please contact Jim Stuelke at jim@nullecs-ww.com or call him direct at 816.381.9901.
https://www.extremecoatingsolutions.com/wp-content/uploads/2020/02/DT-Coatings-for-Stainless-Steel-in-Food-Processing.jpg
600
800
Extreme Coating Solutions
http://www.extremecoatingsolutions.com/wp-content/uploads/2017/03/ecs_logo-webv2.jpg
Extreme Coating Solutions
2020-03-03 06:00:52
2020-02-19 10:49:39
Food Processing – Alternatives for when Stainless Steel isn't corrosion-resistant enough?