ECS Adds Walnut Blasting Capabilities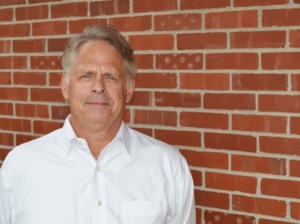 By Jim Stuelke, CEO of Extreme Coating Solutions
Here is an interesting proposition… "If your company re-coats the non-stick coatings on your molds and/or tooling to extend their operating life, walnut shells might significantly add to your profitability."
Re-coating Production Molds
Manufacturers who re-coat their "non-stick" production molds and tooling when the coating wears off through use (especially those made from aluminum) know the original dimensional contours of the molds. They also know their investment in the mold/tooling is being eroded each time the old non-stick coating is removed. Ultimately, this can cause the mold to become dimensionally out of spec and then they must be replaced. And that requires yet another capital investment.
This issue can occur when molds are periodically re-coated with non-stick coatings (such as Teflon™ and Xylan® and the old coating is removed or stripped off with the same type of media (such as aluminum oxide) that's used to "prep" the molds for coating.
Molds with intricate detailed areas or deeper cavities are very prone to this "erosion" as these areas can also be the most difficult areas to remove the old non-stick coating. Consequently, an operator working on removing the coating from those areas is removing even more metal.
Food Service Case Study
Earlier this year, one of our food-service clients asked us to come up with a solution to strip the Teflon™ finishes off their aluminum parts in a manner that would minimize the erosion of their molds.
Here were the options we considered:
Chemical Stripping – Maybe on some coatings, but chemical resistance is one of the hallmark performance properties Teflon™ was engineered to resist.
Pyrolysis – The high temperatures used in the Pyrolysis process would be too high for the aluminum molds.
Other blast medias – Considered and tested were dry ice, plastic, walnut shell, and corn cob blast medias.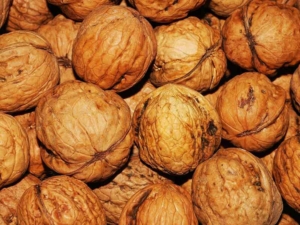 The most effective was the walnut shell media which did the best job of stripping the Teflon™ without damaging the aluminum.
By the end of September 2020, we will have completed the installation of a blast room dedicated to blasting with walnut media. We will be working with our clients to quantify how much this reduces the erosion. We'll 3D scan specific parts to measure for erosion as we process their parts going forward. Based on the preliminary analysis, this new process could result in their molds lasting twice as long. This will significantly reduce their operating costs.
Walnut blasting is well-suited for cleaning composite molds and tools made of aluminum, INVAR, and other materials. It's also great for cleaning any other production parts where their functional service lives can be extended by removing the worn finish, cleaning and re-coating so that its non-stick properties are rejuvenated.
For more information, please contact Jim Stuelke or call at 816.381.9901.
https://www.extremecoatingsolutions.com/wp-content/uploads/2020/09/ECS-Walnut-Blasting-web.jpg
600
800
Extreme Coating Solutions
https://www.extremecoatingsolutions.com/wp-content/uploads/2023/04/2023-ECS-Logo-340x156-1.png
Extreme Coating Solutions
2020-09-09 12:26:44
2020-09-09 12:32:45
ECS Adds Walnut Blasting Capabilities