ECS Continues to Upgrade its "Googie" Facility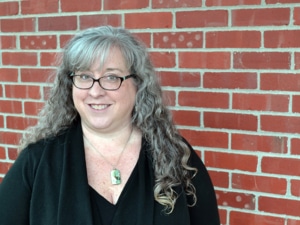 By Angela Conrow, Controller at Extreme Coating Solutions
Since moving Extreme Coating Solutions into its current location in 2017, we have continued to make improvements to the building. Things like replacing the roof, new HVAC units, windows, as well as leasehold improvements for projects like our new coatings manufacturing capabilities which is part of a collaboration with another company; Dyna-Tek.
Our "Googie" Karma
Built in 1959, our building's unique architectural style stands out among the other more conventional manufacturing buildings in our area. While struggling to describe our facility recently, I mentioned to our team that our building's architecture was "reminiscent of the Googie Modern Architecture style from the mid-nineteenth century".
What? Googie?!
My team decided to look that one up. Sure enough Google reported, "Googie architecture was considered futuristic architecture and was influence by the car culture, jets, the Space Age and the Atomic Age." I not only gave a really good trivia question for future reference, but we all think it's cool karma that in our 1959 Googie, jet-influenced architecture, we're manufacturing coatings for the aerospace industry today!

Facility Upgrades
In a long-overdue move, we recently upgraded the facility security systems and added new receiving lobbies for both the office and shipping entrances. To guide us on this, we called on Kenton Brothers Systems for Security to recommend and install new exterior and interior access controls, video surveillance and a commercial grade intercom system. Kenton Brothers came through with flying colors and we have been very pleased with the results.
One area of improvement that has been really appreciated has been the video-intercom system.
In the past, incoming truck drivers had to go up to our exterior dock door, ring our buzzer and then wait for us to come and open the door. This wasn't a good scenario, particularly when it was raining, snowing or just plain hot. With the new security measures, drivers come into the new shipping and receiving room and go to the AXIS video intercom which is tied to our IT/phones and enables someone from our office staff to greet and take care of them.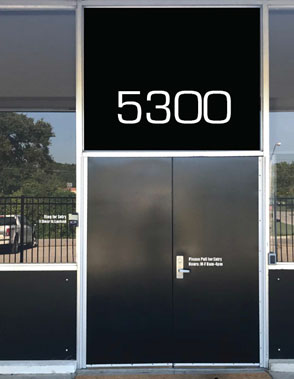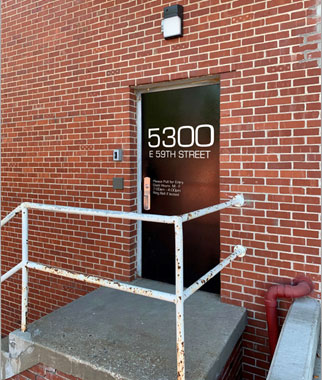 Building Signage
We had never gotten around to adding building signage since moving into our current building back in 2017. Our CEO, Jim Stuelke, would jokingly say we didn't need it… "just tell visitors to look for our building's white arches… Just like "McDonalds" only white. You can't miss us!"
I recently had my 1-year anniversary with ECS and moved ahead with adding building addresses… Next month we'll be official when we put our name up on the side of the building after it gets a new coat of paint courtesy of our friends at Major Painting Co.
Unfortunately, the COVID impact hasn't allowed us to have many visitors to share all of this with, but the ECS team has enjoyed the updates. As far as company culture, we're always looking to improve. And we feel our facility should reflect that as well!
https://www.extremecoatingsolutions.com/wp-content/uploads/2020/10/ECS-Signage-01web.jpg
316
780
Angela Conrow
http://www.extremecoatingsolutions.com/wp-content/uploads/2017/03/ecs_logo-webv2.jpg
Angela Conrow
2020-10-28 06:00:24
2020-10-15 09:02:22
ECS Continues to Upgrade its "Googie" Facility