Employee Spotlight: Ann Osborn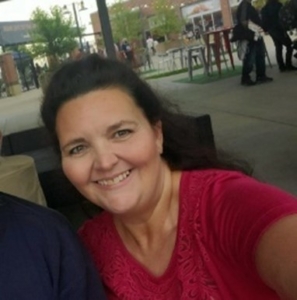 Ann Osborn came to Extreme Coating Solutions as the new Director of Operations, bringing a wealth of experience in HR, Management, Marketing, Insurance, Customer/Patient Service and Accounting from the medical and legal fields. She was a teacher, music director, private piano and voice teacher and varsity coach throughout the many years of raising her five children.
As much as she loved investing in young people, she was ready to forge a new career path when her children became adults. Ann went back to college with her youngest son in 2016 to get her liberal arts Bachelor of Science Degree in Business Administration and Organizational Leadership from Calvary University. She graduated in 2020.
She brings not only experience, but also positivity and a bubbly personality that is a pleasure to work with daily.
"I have been happily married to my husband, Mark, since Cinco de Mayo in 2017 and gained a bonus daughter and her family. We live in Gladstone and enjoy supporting two of our grandsons that both play competitive baseball, the Kansas City Royals, the Kansas City Chiefs and KU Basketball. You can find us most evenings and weekends from March through October at a ballfield that could be anywhere! The games could be from local in town games or tournaments to showcases or scout games at multiple universities and colleges. We have traveled all over the Midwest supporting them and even as far as Gulf Shores, Alabama. Our third grandson is a little bundle of joy in Connecticut with an infectious smile. He loves life, Sonic the Hedgehog, dinosaurs and cars."
Ann Osborn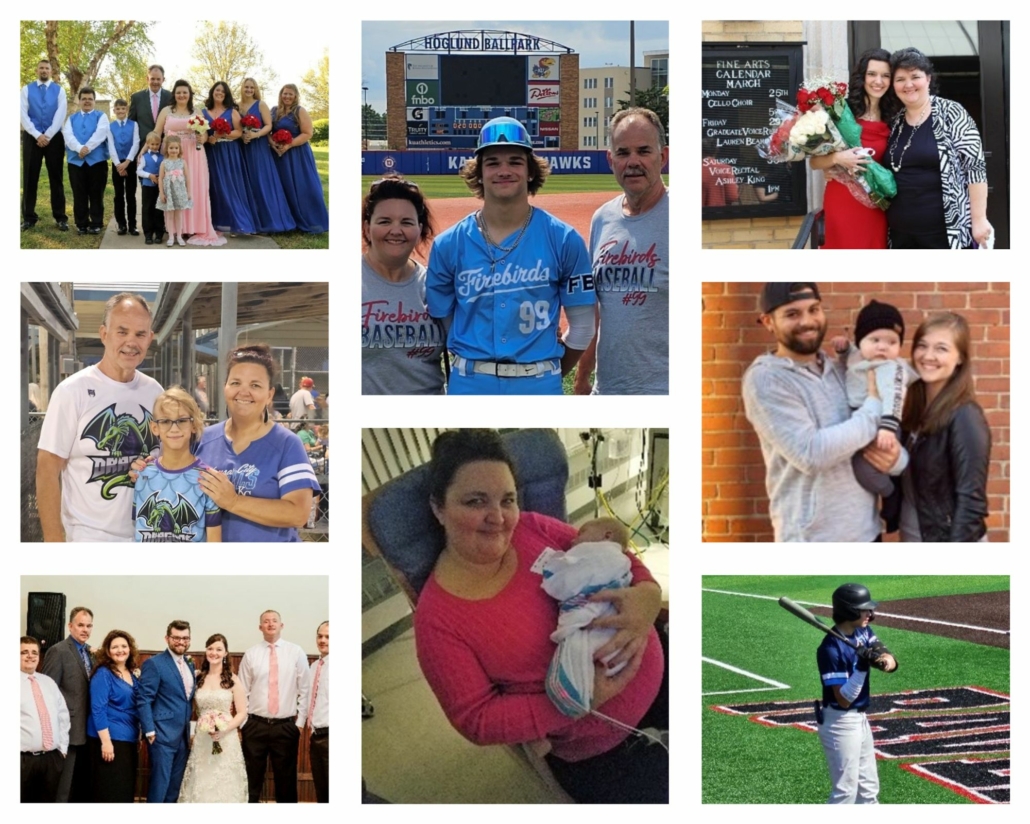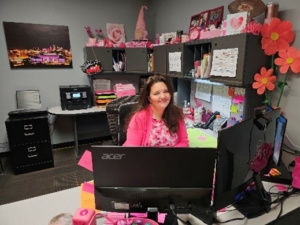 Ann's southern roots tend to come out when she's talking, and you might find yourself getting a complimentary "Bless Your Heart" from her on any occasion. She loves her family, her faith, chocolate, Mexican food, photography, cooking, the beach, her mini long-hair dachshund Bruno, and helping others. If you come to visit her, you will find that her office is brimming with pink!
"My goal is to touch other people's lives, helping them and making something in their lives better and positive! I have been blessed with a beautiful family, a wonderful husband, and an abundance of friends. I'm so proud of my children and bonus children that are electricians, plumbers, computer technicians, nannies, professional musicians, investment consultants, medical professionals and counselors. I enjoy working and being busy whether with my family, work, volunteer opportunities, photography and creating something yummy in the kitchen. I love learning and this industry is providing a whole new language for me. I'm very grateful to be here at ECS and daily contributing in assisting in making the business flow smoothly. look forward to a long tenure here at my new work home."
Ann Osborn

Ann is excellent at customer service, billing and is ready to help. We are so glad that she has joined our team! Feel free to reach out to Ann at 816-381-9904 or email her at anno@nullecs-ww.com.
https://www.extremecoatingsolutions.com/wp-content/uploads/2023/09/Ann-Osborn-02.jpg
390
519
Extreme Coating Solutions
https://www.extremecoatingsolutions.com/wp-content/uploads/2023/04/2023-ECS-Logo-340x156-1.png
Extreme Coating Solutions
2023-09-20 08:15:18
2023-09-20 08:31:13
Employee Spotlight: Ann Osborn