Extreme Coating Solutions, LLC is the new name for our established company formerly known as "LPF High Performance Coatings". The name change was triggered when we spun off (sold) the powder coating division (and the LPF name was sold with it) at the beginning of 2017.
New name, means new logo too!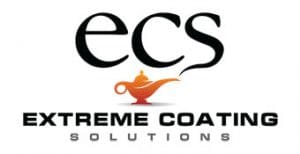 To do this, we enlisted www.LogoMyWay.com to help us with that. Logo My Way is a crowd sourced, online business model where they enlist freelance designers from all over the world via prize money if they win. Once we decided what we wanted the logo to represent, the colors to use, and other details to help the designers get started, we launched the contest. One week later, we had over 200 designs to pick from and with that; our new logo from "Alan" who lives in the Philippines.
What's the tie between Extreme Coatings and the Genie Lantern?
Simple… we grant wishes! The reality of what we do is provide solutions for our clients who are looking for coatings to protect and enhance their products in challenging environments.
So, like the genie in the bottle… What is your wish?
https://www.extremecoatingsolutions.com/wp-content/uploads/2017/04/ecs_logo-webfeatured.jpg
518
718
Extreme Coating Solutions
http://www.extremecoatingsolutions.com/wp-content/uploads/2017/03/ecs_logo-webv2.jpg
Extreme Coating Solutions
2017-04-12 14:36:18
2019-11-13 08:59:58
New name, New Logo and New Focus!