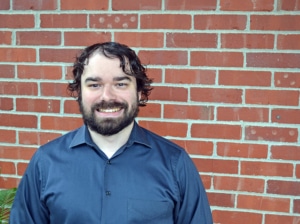 By Aaron Marshall, Safety and Haz-Mat Coordinator at Extreme Coating Solutions
My name is Aaron Marshall, and I am the new Safety and Haz-Mat Coordinator for Extreme Coating Solutions. I work between various departments helping our team stay on track for various projects as well as support Accounting and Customer Service. I bring sales, office management, financial, and customer service experience to the company and our customers.
I have lived in the KC metro area most of my life and worked for several locally owned businesses. I was drawn to ECS partially because of the opportunity to play a key role in a growing company that is locally owned. But I was really drawn to ECS because they do some things I've never seen before.
Always eager to learn new skills, I've embraced the opportunity to explore and grow in an industry I didn't know anything about. This has been a wonderful perk of the job! While I had heard of Teflon™ (who hasn't?) I had never considered the myriad uses and applications for specialty coatings that existed in the world.
In my first two months, I've learned a great deal about our coating products, materials, tools, and become certified for Haz Mat shipping. One of my current projects is to better understand our ERP software system so we can continue to expand its use in operations and sales. In my role here at ECS, it's my goal to also provide a fresh set of eyes (and perspective) and ask the kind of questions that others might not think of.
On the personal side…
Personally, I enjoy spending time at the Lake of the Ozarks boating and enjoying time on the water. When I am not chasing after my one and half year-old son as he learns how best to get into anything and everything, I also enjoy tabletop gaming such as Dungeons and Dragons, the Star Wars Roleplaying Game, and board games like Ticket to Ride, Settlers of Catan, or classics like Risk.
As I get settled into my new role, you are likely to find me answering your phone calls and responding to your emails. If I can't answer your question, I will make sure I either find the answer for you or get you to someone who can. I'm excited to join this talented team and learn more about… well, everything we do!
https://www.extremecoatingsolutions.com/wp-content/uploads/2020/10/Aaron-Marshall-Headshot-web.jpg
600
804
Aaron Marshall
http://www.extremecoatingsolutions.com/wp-content/uploads/2017/03/ecs_logo-webv2.jpg
Aaron Marshall
2020-10-14 15:03:51
2020-10-14 15:03:51
Employee Spotlight: Aaron Marshall, Safety and Haz-Mat Coordinator